Corporate Governance
Print
Email
Incrementar
Incrementar
The Corporate governance is the framework of rules and practices, which refers to the structure and process for the direction of the company; in which a board of directors ensures accountability, fairness and transparency in a company's relationship with its all stakeholders (board of directors, shareholders, customers, employees, government and the community).
How to implement Corporate Governance and how to start?
Board of Directors and board support committees, including the Audit Committee, properly structured.
Governance Processes properly documented and well defined.
Discipline to confirm the information internal flow process to Council, taking into consideration compliance with external regulations.
Create tools to facilitate effective and efficient activities concerning the Board of Directors and Committees.
Increased transparency in the company (board structure, guidelines, and statutes).
From Family Company Model to Institutional Company Model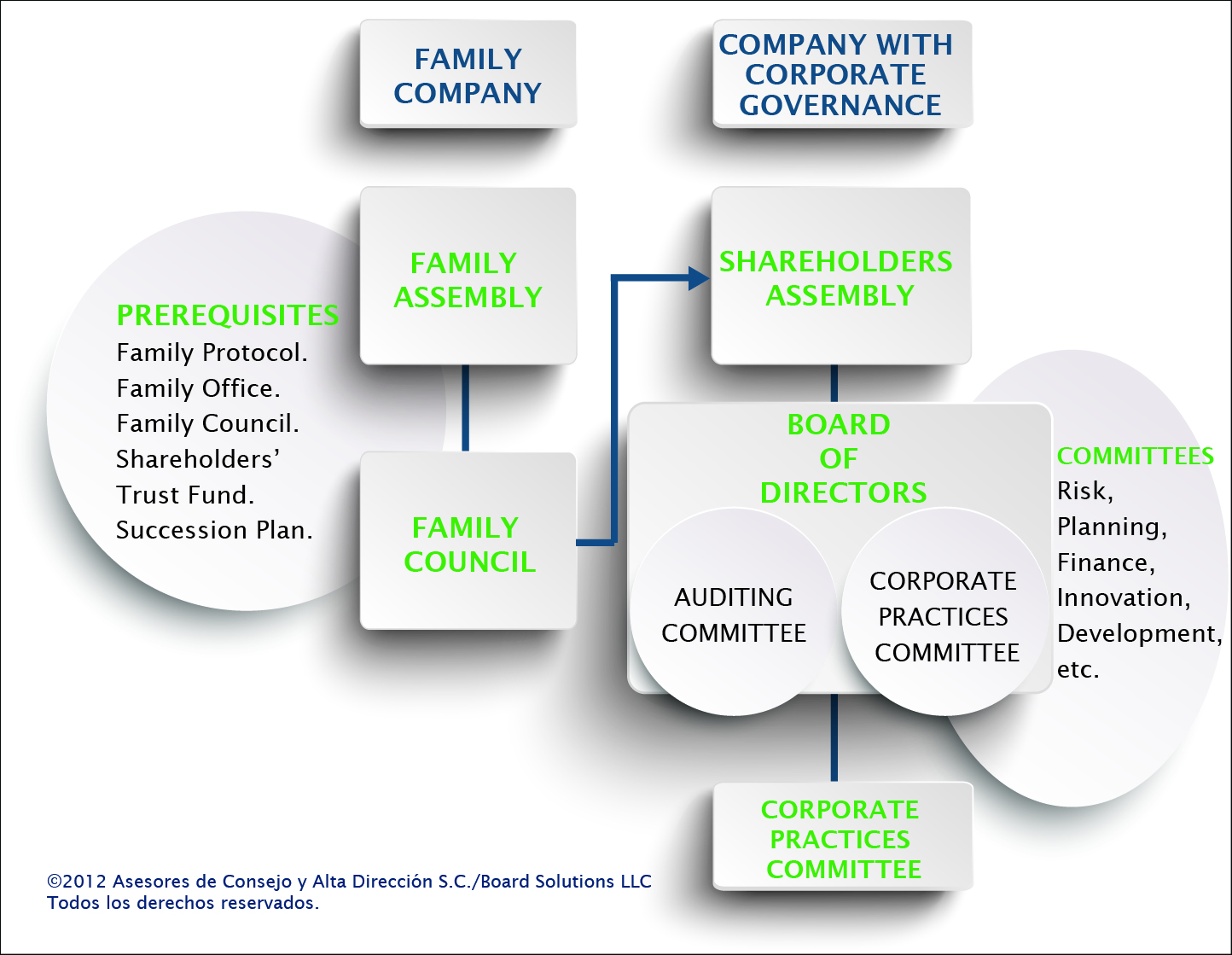 Evolutionary Models of Corporate Governance:
First stage of Institutionalization:
Board of Directors and Committee:
Operating under the General Law of Corporations and the Code of Best Corporate Practices.
Independent Board Directors incorporation to offer support to Committees.
Second stage of Institutionalization:
Optimal Corporate Governance Model:
Operating under the Securities Market Law and International Corporate Governance Practices.
Independent directors on committees.
Individual Committees.
An optimal Corporate Governance Model includes:
Clarity and transparency in every activity of the company.
Strong follow up and balance.
Increased in fiduciary duties.
The Mexican Stock Exchange is aware this process implies changes in the way of thinking in the highest levels of the company. That is why the Mexican Stock Exchange will offer you all the support and advice you need to make this transition simple and as efficient as possible.
Benefits:
Equity between all shareholders and their rights protection.
Independent vision allowing transparency, efficiency and security of the information.
Promotes the creation of attractive investment projects.
Classifies, simplifies and optimizes the company growth.
Promotes the investment in the company.
Efficient coordination among various shareholders involved in strategic decision making (shareholders, governing parties, management, family and / or third parties involved).
Transcendence, Transparency and Accountability.
Prevents conflicts between families.
Recognition from investors, companies and other international markets.
Improved growth potential.
Incorporates intangibles value such as brand and goodwill.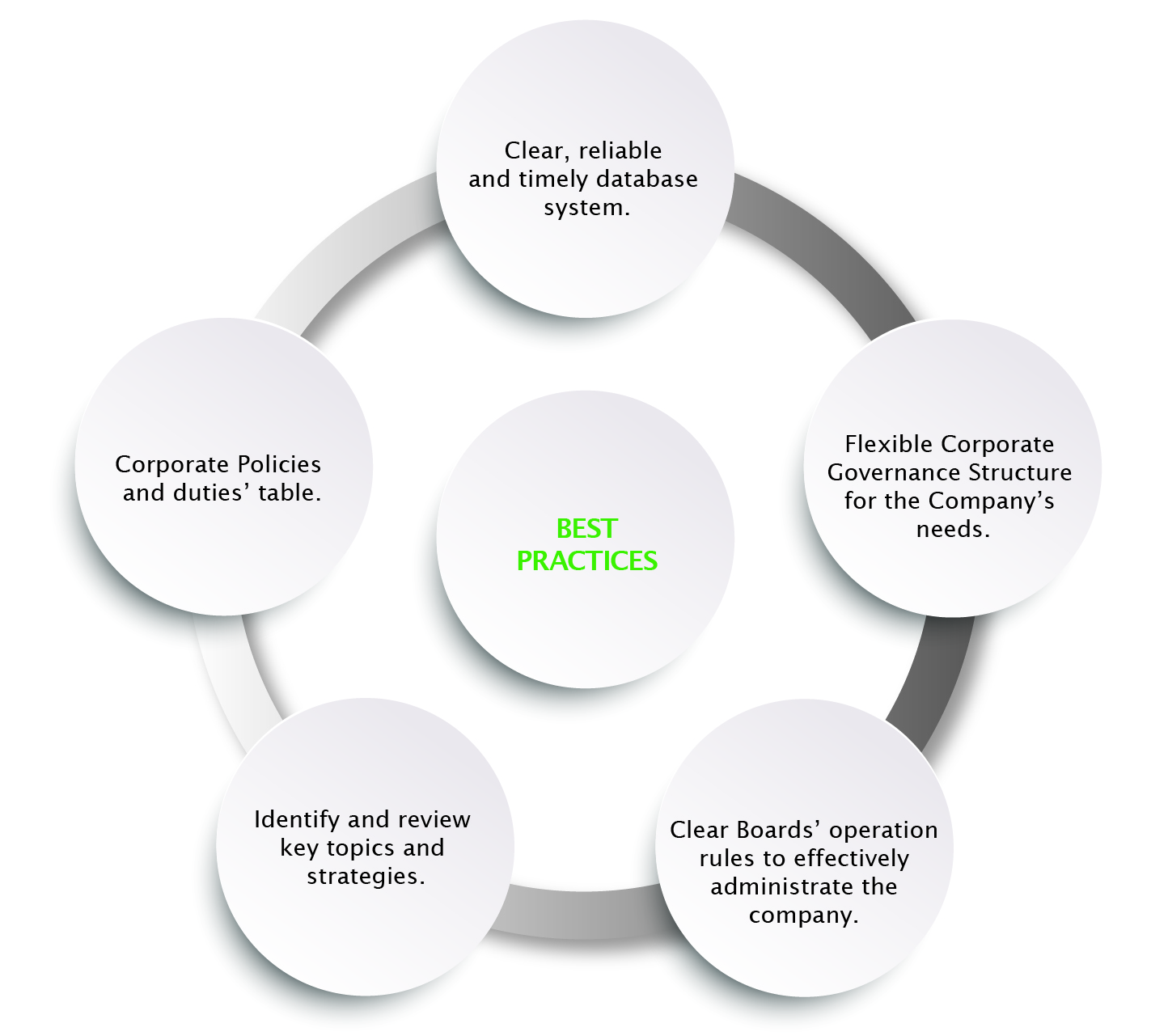 Information Guide for Companies